You, like me, like most gardeners want a bounty of beautiful blooms in their spring garden. You have made your purchase, received your flower bulbs, got your shovel ready, amended your soil and are ready to plant.  But then out of nowhere you hear this chirping sound coming from the maple tree nearby, but it's not a bird, it's definitely not a plane, it's a squirrel! As little miss squirrel enjoys her fall harvest of acorns and other delights from nature, you are reminded that you are now planting a buffet for little miss squirrel and her family to feast on.
Digging and planting bulbs in fall is a very rewarding task, especially in spring when you can reap the fruits of your labor. However, if you dig, sweat and plant only to have your efforts destroyed by squirrels it can certainly become frustrating. You can use repellents such as Liquid Fence, or hot pepper spray to keep the squirrels at bay. However, sometimes repellents alone aren't enough to fend off these pesky critters. Other methods at planting involve laying hardware cloth just below the soil surface, to prevent the squirrels from digging. This however, can be a bit labor intensive, and add cost to your garden planning.
Top 5 Squirrel Resistant Bulbs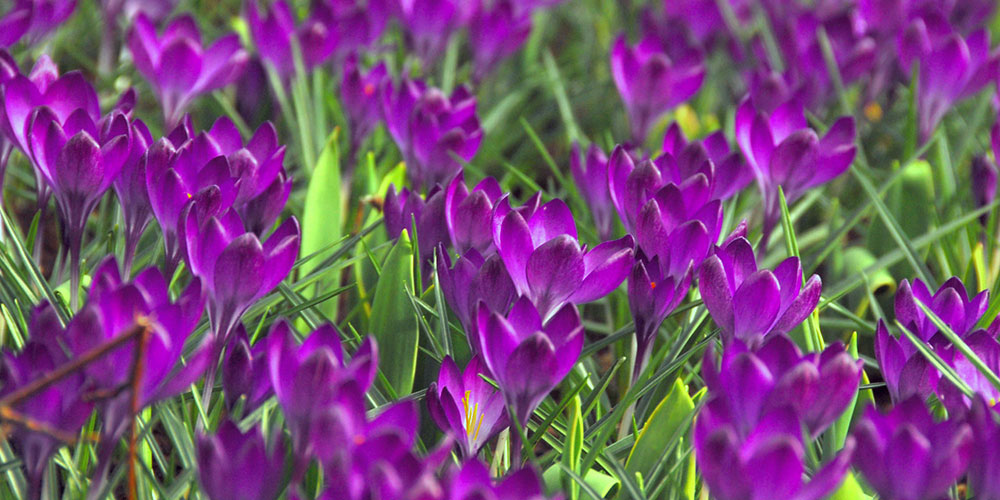 If you want to dig, drop and be done plant bulbs that squirrels don't typically dig up. (I say typically because when wild animals are hungry, they will eat anything—even if it is something they normally don't favor.) These 5 fall planted bulbs should stay safe from Mr. and Mrs. Squirrels buffet once planted:

Top 5 Deer Resistant Bulbs
Now that you have planted bulbs the squirrels don't like, it's time to think ahead to spring. Deer can be a major garden nuisance. Deer feast on trees, shrubs, perennials and spring flowering bulbs. Typically they do the most damage to flower bulbs in spring when the foliage and blooms first emerge. If you have waited all winter to enjoy the beauty of the bulbs you planted in fall, it can be a real disappointment to see them ravaged by deer once they start to bloom.
If deer tend to visit your back yard oasis frequently, you can use repellents like Liquid Fence to help prevent them from eating the blooms and foliage. Keep in mind you will need to frequently apply Liquid Fence to the area, and blooms, especially if it rains after the initial application.  Another option to prevent deer from destroying all your hard work is to use deer netting. The way deer netting works is the foliage begins to emerge in spring you will place the deer netting over the emerging foliage.  As the bulbs grow the netting rises up with the foliage and protects the flowers from being eaten.
Repellents and netting can be helpful if you are determined to have tulips in your yard, and the deer are determined to try and eat your tulips. For a more reliable method of keeping your blooms safe from hungry deer, plant bulbs this fall that the deer won't eat in spring. You may think you are limited to only daffodils, but there are many colorful spring flowers that the deer don't like. Listed below are 5 choices of deer resistant flowers for spring blooms: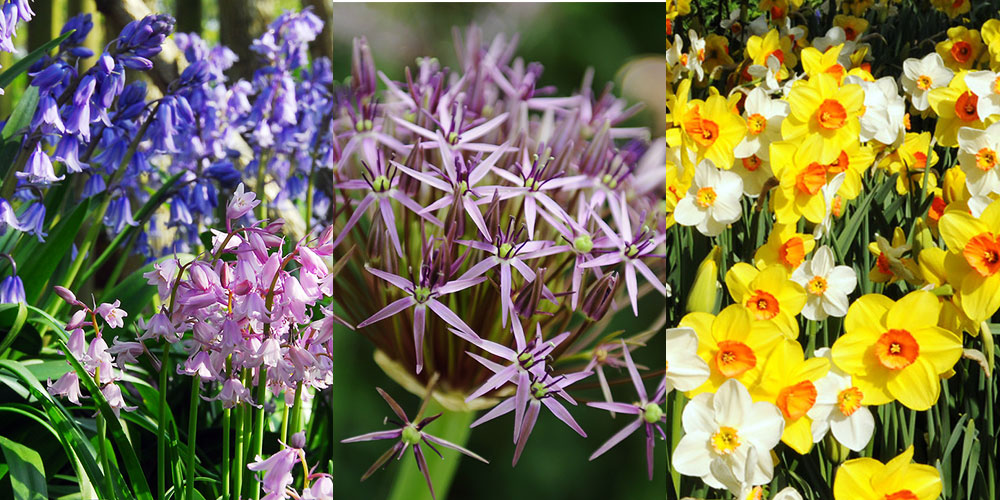 When preparing your fall garden plans, it is important to consider soil, light and what pests could interfere. Getting ahead of the squirrels and deer by planting bulbs they don't favor is the best way to prevent your hard work being diminished. This list of 10 deer resistant and squirrel resistant plants will help ensure you have blooms all spring!