The spring planting season is in full swing! Therefore, I am continuing to feature one of my favorite spring planted items (bulbs, perennials, fruits or veggies) each week. This garden selection will then become Holland Bulb Farm's Bulb Bargain for that one day ONLY. They'll also be featuring a unique shipping deal each week with the bargain which will also last for that one day only — it's a great chance to try something new or stock up on one of your faves! Check back each week or sign up for their newsletter to be notified each time I feature something different!
Well, it's been a spring. A slow start for some — perhaps most? — of us but a spring nonetheless. And if this past Memorial Day weekend was any indication of the weather that is to come, Summer is right on its heels!
As a celebration of making it through another spring and the arrival of summer, today I am featuring a Complete Summer Garden Kit that will put a check mark next to many of your garden "wants".  The bulbs contained in this kit will each serve their purpose in your landscape, creating an effect as diverse as it is gorgeous!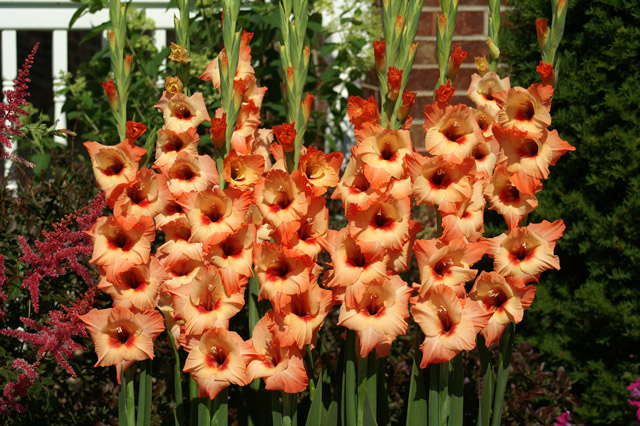 Gladiolus Bulbs: This kit contains both a set of mixed gladiolus, as well as a set of a dozen in one solid color, creating a look that is varied without looking "hodge podge". These gladiolus love the sun and add amazing texture to summer gardens. And of course, they make wonderful cutflowers! One tip: Try separating the total number of glad bulbs into thirds and planting each third a week to ten days apart. Gladiolus bloom in direct correlation to when they were planted; therefore, planting at these intervals will lengthen your bloom time!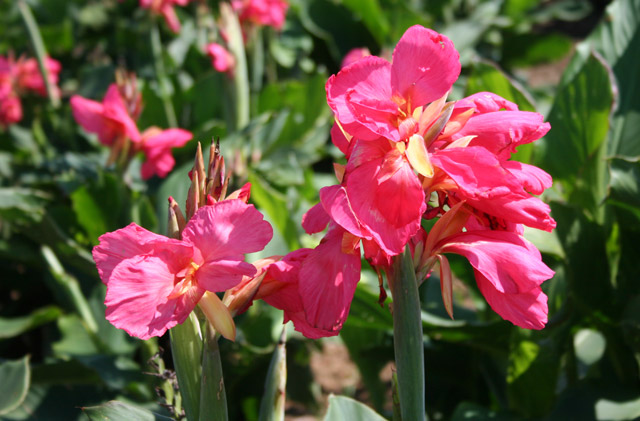 Canna Bulbs: Nothing says "summer" quite like large, lush, beautiful canna lilies! Not only are the blooms bright and exquisite, but the gorgeous texture and enormous size of the leaves create a backdrop that will adorn even the most hideous fence, air conditioning unit, or garage wall.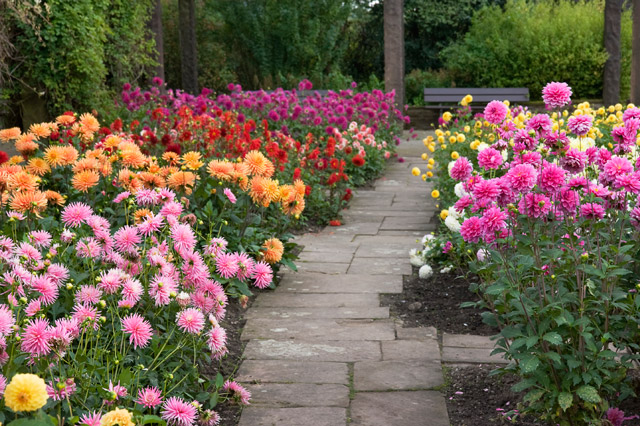 Dahila Tubers: If you love cutflowers, I hope you are already growing dahlias. This kit contains a decorative dahlia whose bloom will reach 4-6″ across and will continue to put forth dazzling flowers until the first frost. Plant in partial sun to full sun (the more sun it receives, the more blooms you'll see) and remove flowers as they fade for more and more blooms. Dahlias are also one of the easiest bulbs to overwinter indoors so be sure to dig up and store them properly in areas that receive heavy frost in the wintertime.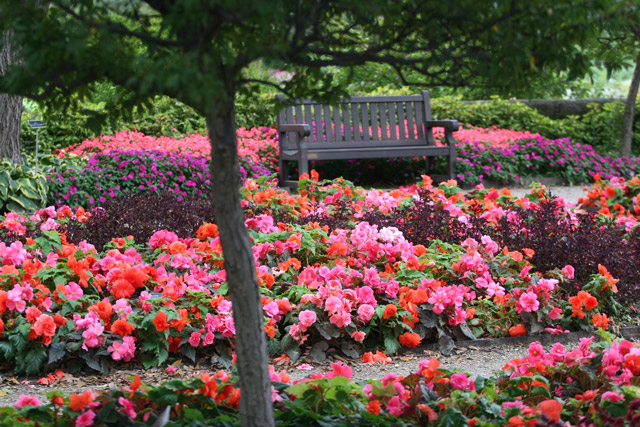 Begonia Bulbs: You can consider this bulb to be a sort of "Bridget Extra". As the only shade-lover of the bunch, this begonia is really just included for you to enjoy in your own quiet, favorite, shadier spot of the yard. The best thing about begonias in my opinion? They do wonderfully in containers and don't require a lot of space. Therefore, they are easy to move around to suit their likes/dislikes and they never stop blooming! Just be sure to provide it a pot that allows for good drainage and do not over water.
So why not reward yourself for all of the hard work you've done this spring? A bargain this good would be a shame to pass up! Once you've planted yours, feel free to share the unique ways you found to use this kit in the comments below. After all, when it comes to bulbs, there's always room for one (or in this case, 32!) more…