Yes, I know it sounds odd. Who fantasizes about the day the weather turns cold and the leaves begin to fall from the trees? While I am in love with the warm weather, sunshine on my face, and a refreshing glass of lemonade, I am also a true believer that the change of seasons is good for the soul. One of my favorite quotes  is the following:
If we had no winter, the spring would not be so pleasant; if we did not sometimes taste of adversity, prosperity would not be so welcome.

~Anne Bradstreet

Therefore, I wanted to share with you a few of the spring-flowering bulbs I can hardly WAIT to get in the ground this autumn!
Talk about an eye-opener, this tulip is sure to catch the attention of any visitors to my garden this spring. The use of varying colors of green is often over-looked in many gardens but can make quite the impact! I can just see this tulip, blooming along side my brilliant purple allium in great contrast (since they be in bloom at the same time). This particular tulip has been developed by a Holland farmer and is an exclusive item only to Holland Bulb Farms. I especially love the inner texture of the bloom, which to me somewhat resembles Coxcomb, giving it the nickname "Broccoli Tulip" in some dutch circles.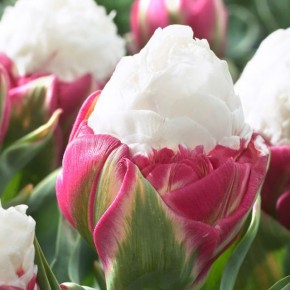 Ice Cream Double Late Tulip
You don't need much imagination to figure out the name of this tulip! Who could resist this amusing late bloomer? I've grown these once before, with quite good success but only tried a few since I was unsure
of the outcome. Its extremely exquisite frothy center is full of petals upon petals of white, easily resembling a scoop of ice cream. I'm
thinking I'll be adding this to the garden near my back door, where it will be sure to get noticed. Pairing it with something else unique with similar colors (such as the Apricot Parrot Tuilp) may be just what that garden bed needs.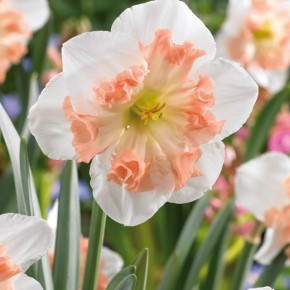 Mallee Pink Daffodil
Who wouldn't love the elegant and feminine charm of this newly-introduced daffodil! I'm thinking this will look perfect among my mid-spring blooming tulips of white. Never having grown this one in the past, I'm unsure of the perennializing abilities of this particular variety but its a risk I'm willing to take!
What are you dreaming of planting this fall?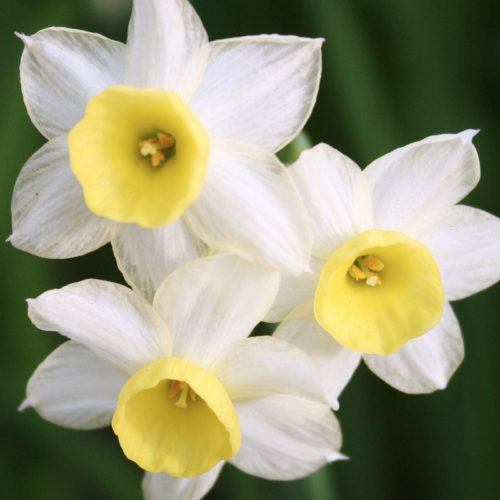 Minnow Rock Garden Daffodil
Again, one of my yearly favorites, the miniature daffodils are quick to put a smile on this gardener's face. These short little guys are great for edging my front garden beds and their sturdy stems make them excellent for cutting and placing in bud vases (I always am sure to plant plenty so that I can cut them without leaving any holes in the garden :). The best part about these tiny lovelies? They're fragrant! Aren't they so stinking cute?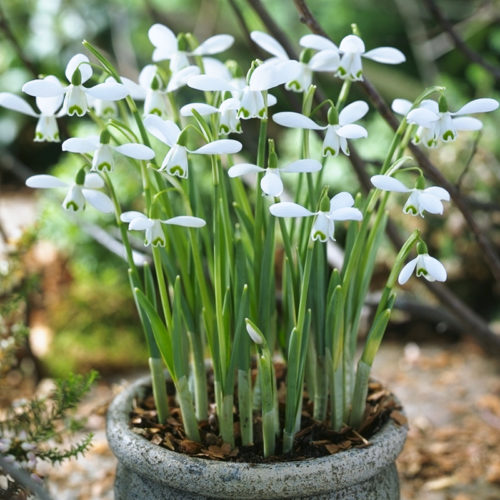 Snowdrops (Galanthus)
Any oldie but goodie, the Snowdrops are a must have for me and I
seem to add more every year. There is nothing like seeing that first
plant sprout in the late winter/early spring to give you hope of warmer tomorrows. I think I may even try these under one of the evergreens in my back yard this year where I can't seem to get grass to grow if my life depended on it… And it is great because it will naturalize/multiply and take care of that problem for me.