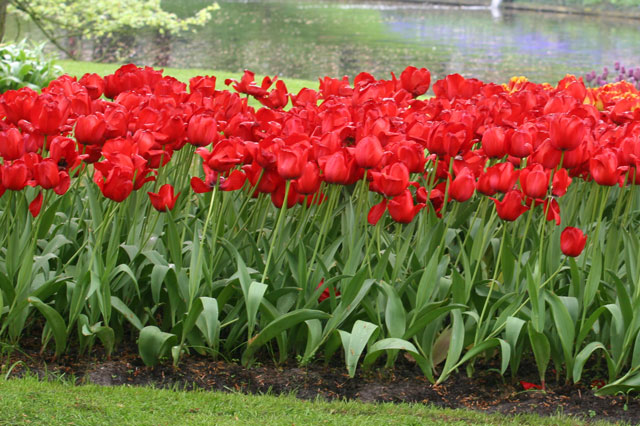 I've heard the term "Red Ribbon Week" many times in the past but it wasn't until recently that I really learned what it was. For those of you who, like me, may have heard of this event but only have a vague idea of what it is, I thought I'd fill you in. Red Ribbon Week (RRW) is an awareness campaign annually that takes place during the last full week of October. This week-long campaign provides multiple opportunities for students, parents, teachers, and others to join together to address the alcohol, tobacco, and other drug, and violence related issues or concerns in their community.
The History of Red Ribbon Week
In 1985, Agent Enrique "Kiki" Camarena of the Drug Enforcement Administration was brutally kidnapped, tortured, and murdered after uncovering a multimillion-dollar narcotics manufacturing operation in Chihuahua, Mexico. This discovery led to the eradication of this and many other large drug operations in Mexico. The news of these events could be heard and read throughout the media in the United States, uncovering the dark world of drug trafficking and raising awareness of the deep problems it causes. Soon after, Camarena's hometown in California began wearing red ribbons in honor of his sacrifice and support of his cause. They became a voice for prevention in order to reduce the demand for illegal drugs and the illegal use of legal drugs in America. The next year, California adopted the Red Ribbon Week campaign and in 1988, it was nationally recognized with President Ronald and First Lady Nancy Reagan serving as the first Honorary Chairs. Currently, the RRW campaign is the largest, most visible recognized awareness campaign in the United States.
Gardening and Red Ribbon Week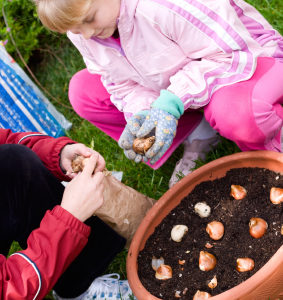 So now that you know what Red Ribbon Week is, you may be wondering: why write a blog about it here? Well, like many things in life, this important week can be tied into your garden planning as well! Many communities, schools, and other children's groups participate in mass plantings of red flowering bulbs (in particular, tulips) during the Red Ribbon Week. Not only is planting bulbs with your children a great activity for a nice fall day, but it also opens the door to an otherwise sometimes awkward conversation regarding the problems with drugs and alcohol in our current society. Just because your child's school may not participate in any Red Ribbon Week activities, doesn't mean you can't at home! Right now, Holland Bulb Farms is offering discounts on several varieties of red tulips that will work perfectly for Red Ribbon Week, sold in quantities ranging from 10 to 1000. Whether you're looking to plant large or small groupings, you have options. Plan on ordering some red tulips so you're all set by the time October rolls around!
Until next time,
Jenny
Have a comment to share with other readers? Feel free to post below. Have a question specifically for Jenny? Feel free to email her at jenny@bulbblog.com!