Happy New Year to all!
I have to say, I think this past New Year's Eve was perhaps one of the most enjoyable I've ever had. And no, it wasn't because we went out to a crazy party or celebrated by taking some exotic vacay. We stayed home. And I didn't have many expectations. Nor did I set out to have one of the best nights of my life. My husband and I stayed home, with our adorable twin daughters, chowed down on party food, played on the living room floor, and then him and I engaged in a thrilling tabletop game after putting the girls to bed (and yes, I won). This was followed by watching the ball drop at midnight and turning into bed ourselves. Perfect.
But did you catch that? I didn't have many expectations.
This is a new thing for me. Now, please don't misunderstand me — I am not saying that you should never hope for things or strive for perfection. Believe me, my life is way-too-often governed by this way of thinking. But once in a while, isn't it nice to just take life as it comes? In a world where we're told that things should feel perfect, look perfect, and always go perfect, I'm NOT expecting 2013 to be perfect. So instead of setting myself up for failure with resolutions I know I'll never keep or goals which are virtually impossible to achieve, I've set three very specific, attainable, relaxed "resolutions", if you will, for the next 12 months: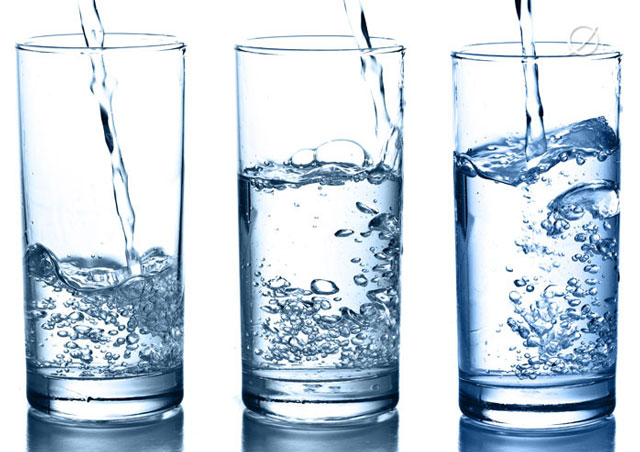 1. Refill a glass with water at least three times throughout any given day.
Yes, I know what the studies say: drink 6 to 10 glasses of water every day to improve your health. Well, guess what? I know I won't do that. And if I set myself up to do that and then fail, I'll probably give up all together. (Not to mention that if I did really drink that much water, I'd be running to the bathroom so often I'd never get resolution #2 accomplished — see below.) So instead, I'm challenging myself to refill a glass — any size, any shape, any place — a minimum of 3 times a day. I think I can handle that. I found this particular post helpful on the Let Birds Fly blog which gives some pretty quick and easy tips to help increase my water intake — check it out when you have a minute.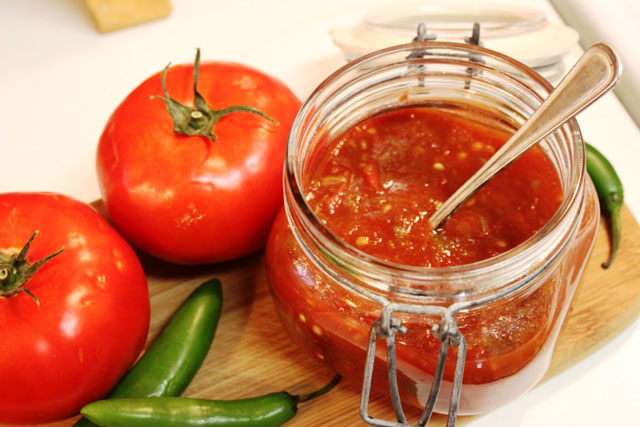 2.   Grow enough in my own garden to make homemade salsa – at least once.
I've tried before and I've failed. One year I tried to start everything from seed and got in way over my head. The next year, bound and determined to do this right, I purchased already started plants at the local Farmer's Market and then gave up on water because of the awful drought we had (see previous post "Do Less and Do It Better"). This year, I'm moving my garden closer to the hose, closer to the house, and limiting myself to (6) plants at the most. This is the perfect year to try it, too, since Holland Bulb Farms is now offering live plants from the Chef Jeff line and they even have two collections specifically put together for salsa ingredients! I am also committing to you, the reader, that I will post an update (photos included!) on the progress of this said garden. I expect YOU to hold me accountable! I would also promise to share the salsa with you, but I don't want to get too over-zealous…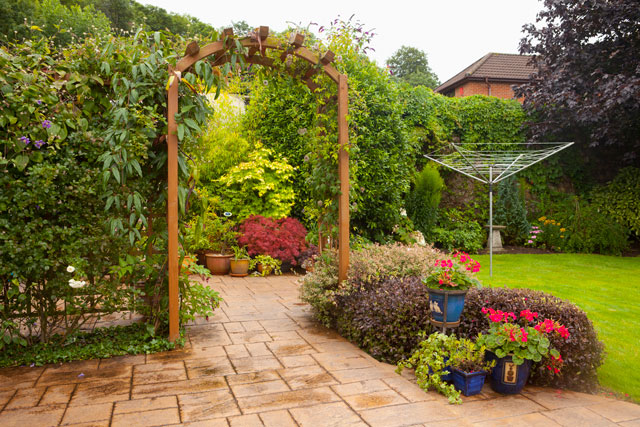 3. Stop comparing myself, our home, and our yard to the neighbors.
This is a tough one for me. I'd love to tell you that I have an amazing landscape with everything in its place, no weeds, and a quaint back yard that is perfect for entertaining — but this would be far from the truth. Our neighbors, on the other hand, could be featured in Better Homes & Gardens magazine. Their lawn is perfect (which my husband reminds me is largely due to the fact they have hired a lawn service and do not have any four-legged members in their household), their back yard contains a gorgeous wrought iron canopy structure, complete with a hanging chandelier over the outdoor dining table (we have a circle-shaped piece of pavement which I'm not sure was ever even intended to be a patio but we still use it that way) and their front walk is edged by newly-installed mortared lannonstone (ours is battered concrete which is cracking from years of battling the elements and is slowly pulling away from our front stoop, making a perfect shelter for chipmunks and the occasional bird). The only way this scenario would be more perfect is if their last name was Jones — which it isn't, by the way. I should also mention that they are extremely nice people and our two families have actually gotten to be quite good friends. Great — I can't even dislike them for their personalities! Anyway, I have set my mind this year to not concerng myself with what goes on at their house. After all, in this economy, I know I should be thankful that both my husband and I have a house (which we ultimately love, by the way, despite its fixtures which still remain from when it was built in 1922) which just happens to be situated next to some wonderful people. It's funny: I attempted to find some kind of cleverly written article or blog post describing this "yard envy" type feeling and I couldn't. Am I the only one who feels this way? Or perhaps no else likes to admit it. Did you ever realize that sometimes seeing all of the things you can't afford or don't have the time to do can prohibit you from even doing the things you can? I am resolving to stop that. Today.
So there you have it — the three specific things I'll be working on as I turn the pages to the calendar of this year. Do you have any specific, realistic resolutions you'd like to share? I'd love to hear them! And please, if one of them is to stop feeling like you can't keep up with the neighbors, tell me — you'll seriously make me feel better 😉