Flowers behave in mysterious ways. Their genetics dictate the patterns they create, as well as their size, bloom time, and many other features and attributes. Plants tend to follow the laws of nature, but sometimes even with our best efforts, they don't behave as they should. We can plant bulbs and perennials with the best intentions; proper planting location and depth, providing water and nutrients. Yet, at times they do mysterious things. These flower mysteries lead to flower questions that make us wonder what are my flowers up to?
Over my nearly 20 years selling plants to gardeners I have been asked many of these questions. Some questions have solid and definite answers. Other questions are more difficult to answer due to many variables that affect the outcome. I will do my best to clear up the flower question of "When will my flowers bloom?"
How Do I Know When My Flowers Will Bloom?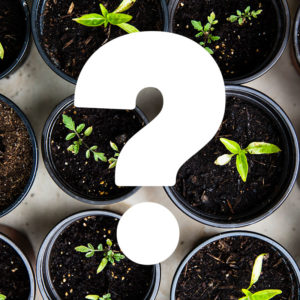 Knowing approximately when the flowers you plant are going to bloom is important to planning a well-balanced garden. Planting bedding plants like annuals that bloom all summer helps to achieve blooms all summer. However, most gardeners plant perennials, bulbs, trees, and shrubs to achieve a balanced garden of blooms from spring through fall.
Determining when your flower bulbs and perennials are going to bloom usually takes a bit of research before your purchase. When ordering flower bulbs and perennials online from retailers like Holland Bulb Farms and Tulip World you will notice they list the bloom time by season. This can be helpful, but also takes a bit of understanding to avoid confusion based on different hardiness zones.
Hardiness Zones and Seasonal Temperatures Make a Difference
Bloom times based on seasons can vary each year based on temperature and other weather conditions. They will also vary based on the hardiness zone.
Early spring in a warm climate can be as early as mid-to-late February even though according to your calendar it is still winter in those warm states.
In colder areas, such as hardiness zone 3, 4, and 5 early spring flowers can appear as early as late March. Early spring blooms can also come as late as late April to early May. The differences between mid-spring and late-spring will also vary based on the hardiness zone. This is true for early, mid, and late summer blooms in different hardiness zones and climates as well.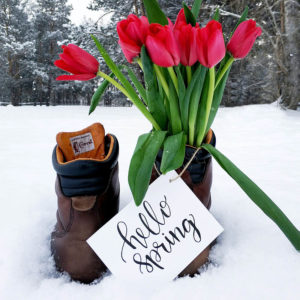 Often bloom times listed online are based on the traditional calendar and when each season starts and ends. For companies like Holland Bulb Farms, their location of hardiness zone 5 also has an impact on how the bloom times are listed on their products. Many of us look at the start of summer as when school is out for summer or after Memorial Day weekend. However, on the calendar summer doesn't officially start until June 20th.
We may think of early summer-blooming flowers as flowers that bloom in late May and early June.  In late May and Early June in zone 5 peonies, bearded iris and allium are all blooming, and are considered late spring blooming flowers. Those same flowers may bloom in a warmer climate such as zone 6, 7, or 8 in late April or May. That may be late spring for those climates, even though according to the calendar it would be mid-spring in warmer hardiness zones.
Early summer-blooming flowers are flowers that bloom in late June and early July after summer has officially started according to the calendar. Again, in a warmer climate than zone 5, early summer blooms may appear in May or early June. Most of the bloom times listed are relative to your particular hardiness zone.
In cooler climates when bulbs or perennials have a mid-summer bloom time they will bloom in July or August. For warmer hardiness zones, such as zones 7, 8, and 9, these same flowers may bloom in late June, July, or August.
Late summer blooming flowers will begin to flower in mid-to-late August and into September in hardiness zones 3-6. In warmer climates such as zones, 7-9 gardeners may see blooms a few weeks earlier, starting in early August. Flowers such as dahlias and begonias may last longer in early autumn in warmer climates since they don't have killing frosts as early.
If I plant a bulb or perennial this spring or early summer when will it bloom?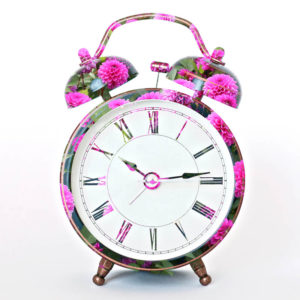 The busiest time for gardeners to add plants to their garden is spring. In warm climates flower bulbs and perennials can be planted as early as mid-March. In colder climates, bulbs and perennials can be planted as late as early July.
Summer blooming bulbs like dahlias, gladiolus, canna lilies, calla lilies, and begonias bloom within 2-3 months of planting. They can bloom earlier than 2-3 months depending on how warm it is at the time of planting. Warm spring or summer temperatures will also help these warm weather-loving bulbs to bloom faster.
Bare root perennials and hardy bulbs such as oriental lilies and Asiatic lilies may bloom the same year they are planted. They will bloom based on planting time. Perennials that bloom in late spring will bloom next spring if they are planted in late spring or early summer. However, if a late spring blooming perennial such as a Siberian iris are planted in early spring there is a good chance they will bloom that same spring. Perennials that have a later bloom season, such as mid-to-late summer tend to bloom the same year they were planted.
If you are planting near the end of the spring planting season in most cases you still have time for blooms this year. In the case of a perennial, if it doesn't bloom this year remember you will have many years to enjoy the blooms.
When planning for your garden based on bloom time, keep these things in mind:
What is early spring for your climate may be months away for other climates
Seasonal weather will have an impact on when your flowers bloom
The amount of sunlight can impact when your flowers bloom by days or weeks
If you want flowers to bloom at a certain time it is best to plant an assortment of blooms. Planting an assortment of flowers helps cover variances that cause flowers to bloom at a different time than they normally would.
Keep in mind with perennials it takes 2-3 seasons for them to establish and put on their best display of blooms.
Sometimes even when a gardener does everything right the plant still breaks the rules.
What are My Flowers Up To? Why Do They Keep Me Guessing?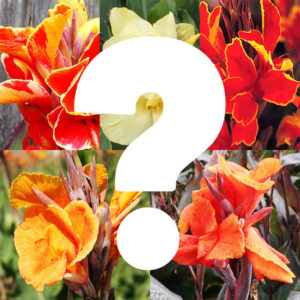 I realized the question of when will my flowers bloom does not have a straightforward answer most of the time. Some bulbs such as gladiolus bloom 60-90 days after planting, which makes planning for blooms more straightforward. Many fall-planted bulbs like tulips and daffodils bloom in spring. But each year spring-blooming bulbs may bloom at a different week or month based on the weather.
You can use online resources to plan the blooms in your garden. But it is also important to observe and document what flowers are blooming in your area and when they bloom. A botanical garden in your region may also provide a bloom chart that can be helpful to determine what flowers bloom each month. Using a combination of resources is the best way to pinpoint when your flowers will bloom throughout the year.
Perhaps your flowers aren't blooming at all. If that is the case be sure to check back for our next article in the series:
"What are my Flowers Up To? Why Aren't My Flowers Blooming?"