The last of our winning recipes are our third place winners for each category. These are two more you won't want to miss!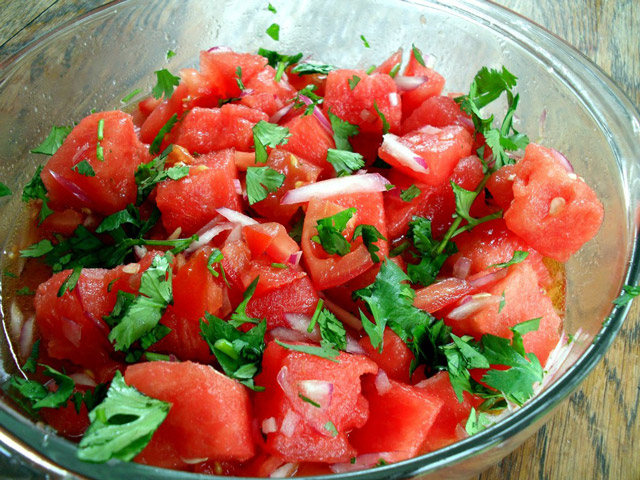 Middle Eastern Watermelon Salad
by Maria R. of Crawfordsville, IndianaIngredients:
2 lbs.
Watermelon
flesh, seeded and cubed
16 oz. jar kalamata olives, pitted, in brine
2
shallots
, minced
1/4-1/2 cup pinot noir or 2-3T red wine vinegar to taste
Sea salt and fresh cracked pepper to taste
Bunch of fresh
basil
, snipped
1/2 bunch Italian
parsley
or 6 oz. arugula, cleaned and snipped (optional)
1
cucumber
or 12 oz.
cherry tomatoes
chopped (optional)
4 oz crumbled feta cheese (optional)
olive oil (optional)
Directions:
1. Peel, de-seed, and cube the watermelon. Set into a colander for 10-15 minutes to allow juice to drain off. Chop other optional veggies. Drain olives, reserving brine for next step. Toss watermelon and other veggies along with olives to mixed evenly. Sprinkle with sea salt and pepper.
2.  Combine the reserved olive brine with feta cheese and wine or oil. Toss salad in this mixture.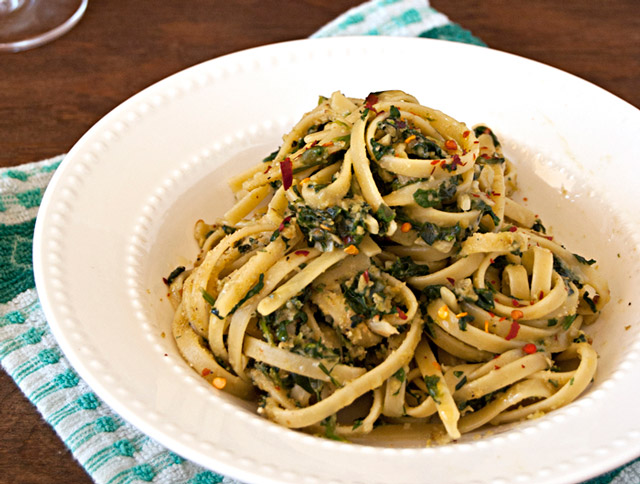 Pasta with Spinach & Breadcrumbs
by Ambika V. of Lubbock, TexasIngredients:
1/4 lb. uncooked Fettuccine
2 c. chopped
spinach
, fresh or frozen (thawed)
5-6 cloves of
garlic
, minced or pressed
3. Drizzle olive oil over the top (if desired) and serve immediately.
2 T. plus more for drizzle extra virgin olive oil
1 t. chili powder or red chili flakes
BIG pinch of nutmeg, grated
1/4 c. grated Parmesan cheese
1/2 c. Italian-seasoned bread crumbs
1/4 c. water for pasta
salt & pepper to taste
Directions:
1. Heat the olive oil in a skillet on low heat. Add the garlic and chili flakes and saute for 3-4 minutes on very low heat, so the olive oil is infused with the flavors of garlic and the heat from the red pepper flakes.
2. Add chopped spinach and nutmeg. Season with a bit of the salt and pepper.
3. Cook the pasta per package directions, al dente (until the pasta still has a bit to it, not too soft).
4. Add about 1/4 c. of the pasta water to the spinach. Drain Fettucine into the spinach.
5. Add grated Parmesan and mix to bring everything together.
6. Add the breadcrumbs, toss to mix everything together and serve immediately. If you do not serve immediately, warm in microwave or over just before serving.
7. Drizzle generously with extra virgin olive oil prior to serving, if desired.
And that completes this year's Homegrown Recipe Contest! Congratulations again to all of our winners!