Wow, fall is just about here! Can you believe it?! Neither can I! It seems like just yesterday we were all awaiting our tulips to emerge from the ground and now we're thinking about the cool fall weather, football, and getting into fall planting mode.
To gear up for fall planting and to get everyone excited, each week I'll feature one of my favorite fall planted bulbs and it will become Holland Bulb Farm's Bulb Bargain for that one day ONLY. They'll also be featuring a unique shipping deal each week with the bargain, so it's the perfect opportunity to scoop up a new bulb you've been wanting to plant. Keep checking back or sign up for their newsletter to be notified each week of the deal.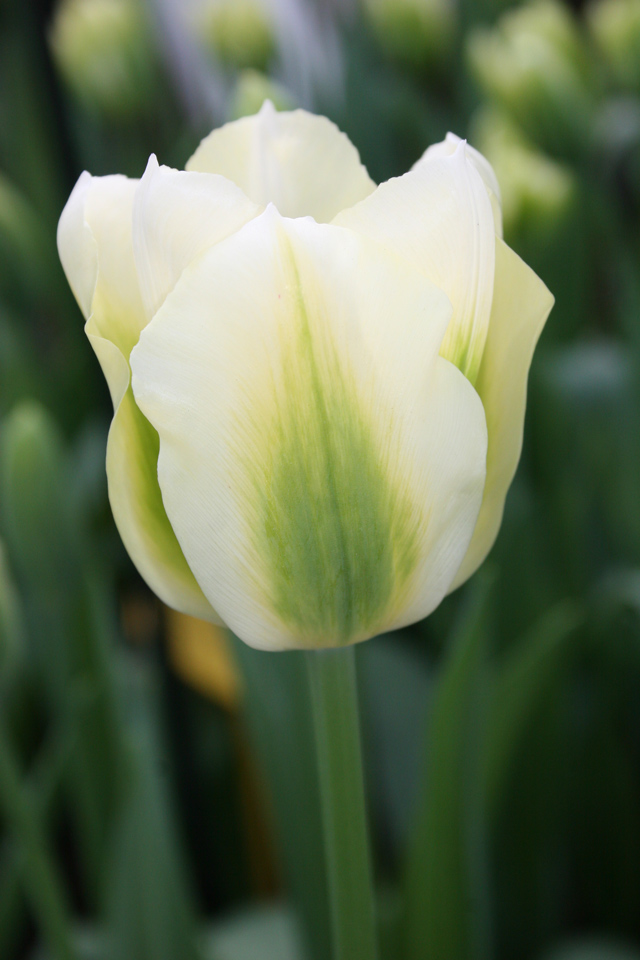 I make it a point to add white blooms to my flower beds in all seasons, it helps to break up colors, allows other colors in the garden to stand out more, and is a great complement to almost any colored flower! The Spring Green Viridflora Tulips are one of my favorite Spring blooming bulbs – the crisp white flowers, brushed with green, fit into any garden scheme! Spring Green is from the Viridflora classification of tulips which all have some green in some part of the flower petal, whether they are entirely green or have green margins combined with red, yellow, white or any other color. Viridflora tulips bloom late in the season, and are great cut flowers as well as border plants. My  favorite tulip planting combination with Spring Green Tulips, is when they are planted with Queen of the Night Single Late Tulips, and Pink Diamond Single Late Tulips, the contrast of dark and light is crisp and clean!