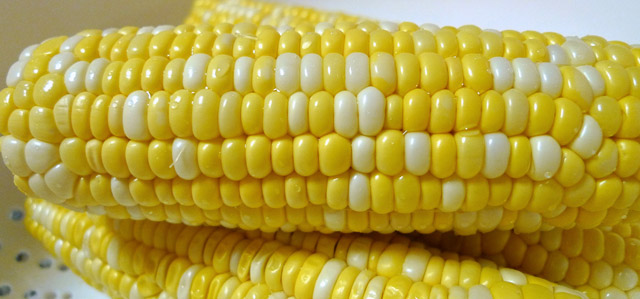 As you know, I've been spending the last few Fridays featuring some of the entries we've been receiving in our 2013  Homegrown Recipe Contest. This Friday is no exception! Today I'm featuring an amazingly tasty, but more importantly, easy to execute recipe from Evans in Green Cove Springs, Florida. The total preparation time is 10 minutes and the frying of them goes really quick! I know the title "corn muffins" can sound a bit boring or bland, but don't be fooled — this recipe is anything but!
Corn Muffins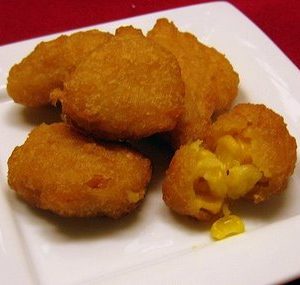 Ingredients:
1 c.
corn
1 small
onion
, finely chopped
1 t. baking powder
1 T. melted butter
1 c. flour
1/2 t. salt
1/4 c. sugar
1 egg
1/2 c. milk
Lawry's Seasoned Salt and/or garlic powder to taste
Directions:
1. Combine all of the wet ingredients (butter, milk, and eggs) together and then add onion, baking powder, flour, salt, sugar and seasonings. Mix until well blended.
2. Add onion and corn. Mix.
3. Fry by rounded tablespoonfuls until brown. Drain on a towel.
Optional: Dust with powdered sugar if desired or add chopped jalapenos for an extra kick.
So completely easy, yet so sinfully delicious! Thanks for submitting, Evans, and be watching your email for your $10.00 coupon to spend any way you'd like on the Holland Bulb Farms website!
No need to be shy about your kitchen skills! Hurry on over to the Homegrown Recipe Contest page to enter your own recipe and have a chance at winning one of our $100 gift card grand prizes! You only have until the end of this month so don't delay!