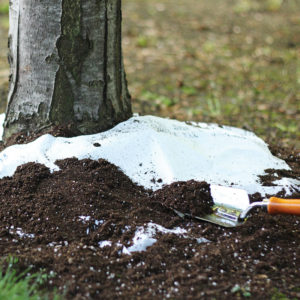 Calling all lazy gardeners, beginner gardeners or anyone else wants loads of flowers for a low cost with minimal effort! Gardening takes work–there is no getting around that fact. Want a vegetable garden? Better till the soil, add nutrients, plan for spacing and harvest time requirements + water regularly and keep the weeds out. Want a beautiful perennial garden with blooms throughout the spring, summer and early fall? Better start working on it now, plan for bloom times, dig, divide, dead-head, water, and keep the weeds out.
I am fortunate to have a husband who is also a horticulturist and landscape designer, so putting in a perennial garden or vegetable garden is a combined effort and makes the workload a lot easier. I realize not everyone has the time or desire to dedicate to creating a beautiful perennial garden or healthy vegetable garden. But, many of these people who don't have the time or desire to get serious about gardening DO want gardens full of beautiful flowers. I have a solution (and will even provide instructions) on how to have beautiful flowers blooming with pre-seeded garden mats that are as easy as 1-2-3 to grow!
Flowering seed mats are easy to grow, bloom for most of the summer, and are available in a variety of garden applications:
For people that want to attract pollinators like bees, butterflies, and hummingbirds there is a garden mat for you.
For gardeners who want an English cottage garden without the large investment of purchasing hundreds of perennials, there is a garden seed mat for you!
Looking for a fun and educational project with the kids or grandkids? There is a garden seed may be made just for kids who garden!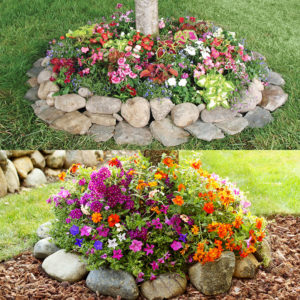 In one of my landscape design classes, we were taught that trees should have shoes. Now that may sound silly…trees need shoes!? But, it's not silly planting groundcover or annuals at the base of your trees helps to tie your whole landscape together and keep the roots cool. There are also garden mats that are basically shoes for your trees, as they are garden seed tree rings designed for the base of your trees! Whether you have mature trees that require shade loving plants or newly planted trees that need sun-loving annuals–there is a seed mat for you!
Now that you are excited about the various ways you can add a seed mat or 5 into your yard, read the easy planting instructions below.
Easy 1-2-3 Seed Mat Planting Instructions
 Select the area you want to place the seed mat, most seed mats are 17″ wide by 60″ long.  Make sure any grass or mulch is removed from the area so that the seed mat can be placed directly against the soil.
Unfold the seed mat from the package. Place the seed mat with the side that says "this side up" towards the sky.
Cover the seed mat with a thin layer of soil. Water the seed mat thoroughly.
It's as easy as 1-2-3 to have loads of flowers when you plant a seed mat. During the initial seed sprouting development period you will want to be sure that the planting area is kept moist.
My friend Sarah, who is a new homeowner and gardener, planted our Butterfly Seed mat and with minimal effort and is seeing tremendous results. Here is what Sarah had to say about her seed mat planting experience so far: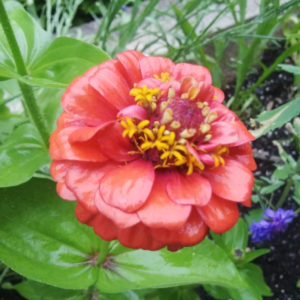 "Planting was super easy. You just unfold the seed mat, lay it on some soil that has been worked up a bit and lightly cover it with soil, just enough so that you can't see the seed mat anymore. You don't have to figure out how much space to put in between everything – it's already spaced for you! In the beginning I watered them every few days or when I noticed that the soil was dry, but after they became established, they didn't require much attention. I appreciate low maintenance plants and these seed mats make everything so easy. The flowers have already started attracting bees and butterflies and it fools the neighbors into thinking that I'm a great gardener!"
Get Creative With Your Seed Mats
When planting your seed mats you can certainly plant several in a large area, or plant in rows. All you need is a scissors to get creative with your seed mats and how you use them! The tree ring seed mats are intended to be used at the base of a tree, you will need to cut the mats into smaller pieces to shape it around the base of the tree. If you want to plant the seed mats in pots you can cut the mats into circle shapes, or whatever shape your planter is and place the mat in soil in the top of the container. You could even cut your seed mats into the shape of a flower, and have a flower-shaped bed of blooming flowers! Seed mats are fun, low cost and easy to grow!