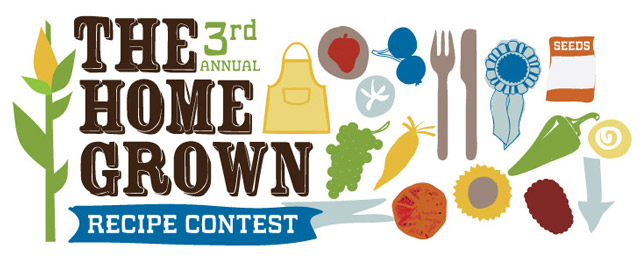 Well, the 2013 Homegrown Recipe Contest is in full swing and I am LOVING the entries so far!
From soups to breads to relishes, we're seeing it all and are once again blown away by the talent of my readers and the customers of Holland Bulb Farms. The first recipe I'd like to share with you comes to us from Rachael M. in Louisiana. What do we love most about this recipe? Well, first of all, it includes wonderful, amazing CHEESE which is a staple here in the Midwest. Secondly, it is so delectably simple, the perfect dish to throw together the night before your next get-together.
Perhaps you'll want to give it a try this weekend as you prepare to the watch the commercials…er, ah, game…this coming Super Bowl Sunday!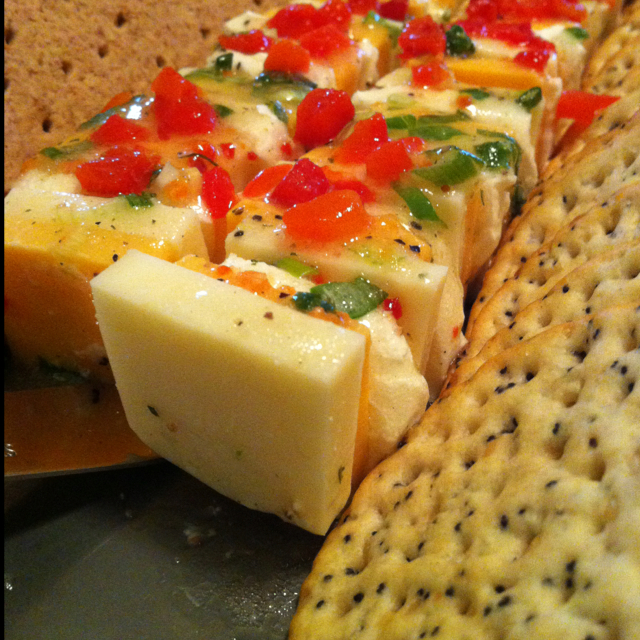 Marinated Cheese
Makes 12 servings, 6+ hrs total preparation time – Ingredients:
1/2 c. olive oil
1/2 c. white wine vinegar
2 oz. diced pimentos
3 T. chopped fresh
parsley
3 T. minced
shallots
3 cloves minced
garlic
1 t. sugar
1 t. chopped fresh
basil
1 t. salt
1 t. black pepper
1 – 8 oz. block of cheddar cheese
1 – 8 oz. block of cream cheese –
Directions:
1. In a medium bowl, combine olive oil, wine vinegar, pimento, parsley, shallots, garlic, sugar, basil, salt and pepper. Whisk together.
2. Cut cheddar cheese in half, lengthwise. Cut opposite direction, into 1/4″ thick slices to form squares. Repeat process with the cream cheese.
4. Line up alternating cheeses on a serving platter and pour marinade over the cheese. Cover and refrigerate for at least 6 hours.
(Rachael says she prefers overnight refrigeration for the best taste!)
I tried this last weekend for a dinner at my sister's and everyone loved it! If you decide to give it a shot this weekend, let us know — we'd love to hear what you think! And Rachael, congratulations on having your recipe featured on the Bulb Blog! Watch your email for your $10.00 coupon good for any purchase on the Holland Bulb Farms website — who knows, you may just be one of our three finalists in the Veggie Category!
Perhaps you could be as lucky as Rachael and win some money to spend towards your spring garden bulbs and plants! Hurry on over to the 2013 Homegrown Recipe Contest page for a list of complete details and a place to submit your own winning recipe. We can't wait to see what you've come up with!