I'm excited to share with you our second place winning recipes in each category today…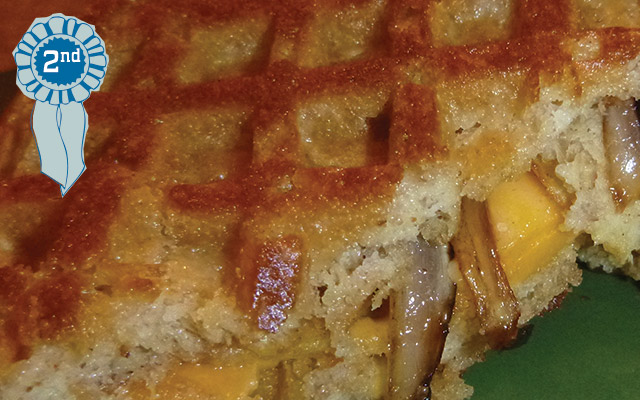 2nd Place in Vegetable Category:
Grilled Irish Cheddar Waffle Sandwiches with Onion and Apple Relish 
from Nicole Filizetti from Stevens Point, WIIngredients6 T butter at room temperature, divided
1 tart apple, peeled and sliced
1/2 small red onion, slivered
1/4 tsp. thyme
1/8 tsp. coarse sea salt
1/2 tsp. spicy brown mustard
1/2 tsp. apple cider vinegar
1/2 tsp. sugar
8 frozen whole wheat waffles, thawed
8 oz. Irish cheddar cheese, thinly slicedDirections1) Heat 1 T of the butter in a medium nonstick skillet over medium-high heat until melted. Add the apple slices and cook for 1 minute.
2) Carefully turn and cook for 30 seconds. Transfer the apples to a dish and set aside. Return the pan to the heat, add 2 T of the butter, the slivered onion, thyme and salt.
3) Cook until the onion is slightly softened and golden, about 4 minutes. Add the mustard, vinegar and sugar and stir. Remove from the heat.
4) Spread the remaining butter on one side of each waffle.
5) Assemble each sandwich with ¼ of the cheese, ¼ of the apple slices and ¼ of the onion mixture, keeping the butter side out on the waffles.
6) Heat a large nonstick skillet over medium-high heat. Grill the sandwiches until the waffles are golden and the cheese is melted, turning carefully once. Cut in half and serve immediately.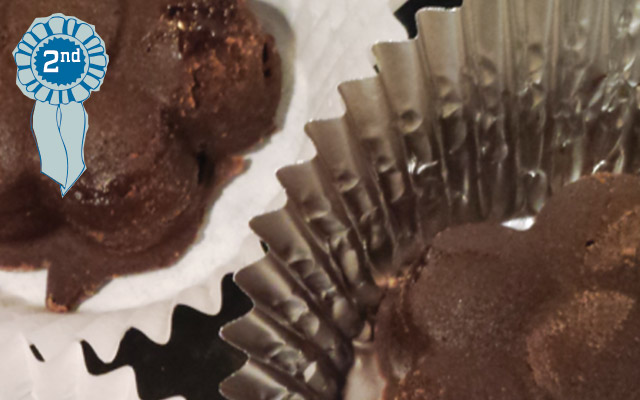 2nd Place in Fruit Category:
Two-Ingredient Milk Chocolate Covered Blueberries 
by Tara Odegaard from Omaha, NEIngredients2 pints of blueberries
1 bag of milk chocolate chipsDirections1) Pour chocolate chips in a microwaveable bowl and heat until melted.
2) Spoon melted chocolate into a silicone baking mold. Drop in a few blueberries in each shape.
3) Freeze entire silicone mold then pop each piece out and place in a cupcake wrapper. Store covered in the refrigerator and serve.
Congrats again to our second place winners and recipients of the $50.00 voucher to the Holland Bulb Farms website. You both have succeeded in rescuing me from "boring lunch syndrome"!
Check back tomorrow when I'll feature the 3rd place winners from each category!