As you've already heard, our 2013 Homegrown Recipe Contest was once again a success and I'm having great fun sharing the winning recipes with you this week!  Today, I'd like to introduce you to the Second Place Winners, as well as delight you with the dishes the made them famous.
Second Place in the Fruits Category: "Strawberry Trifle" by Mariana DiVita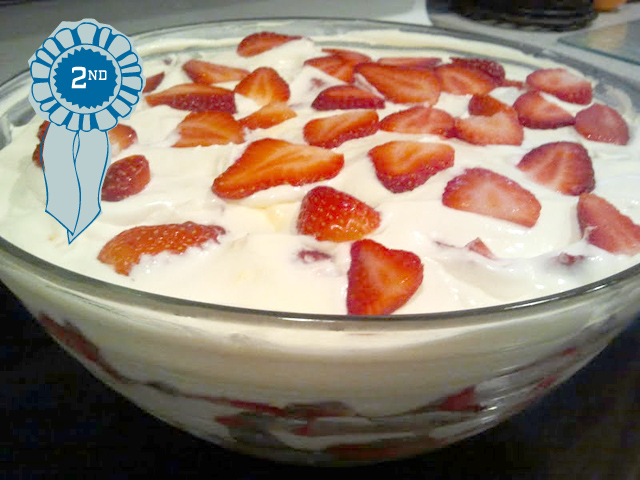 Mariana makes her home in Woodstock, Georgia, where I bet she can grow some amazing strawberries! We found this dessert to be delightfully light and refreshing — perfect for a summer day.
Strawberry Trifle
Makes 8-10 servings, 20 minutes preparation time + time to chill
Ingredients:
1 c. cold milk
1 c. sour cream
1 pkg 3.4 oz instant vanilla pudding mix
1 t. grated orange peel
2 c. heavy whipping cream, whipped
8 c. cubed angel food cake
4 c. sliced strawberries

Directions:
1. In a large bowl, beat the milk, sour cream, pudding mix, and orange peel on low speed until thickened. Fold in whipping cream.
2. Place half of the cake cubes in a 3-qt. glass bowl. Arrange one third of the strawberries around sides of bowl and over cake. Top with half of the pudding mixture. Repeat layers once. Top with remaining berries.
3. Refrigerate for at least 2 hours prior to serving to allow to set.
Second Place in the Vegetable Category: "Black Bean & Corn Salsa" by Carla Correa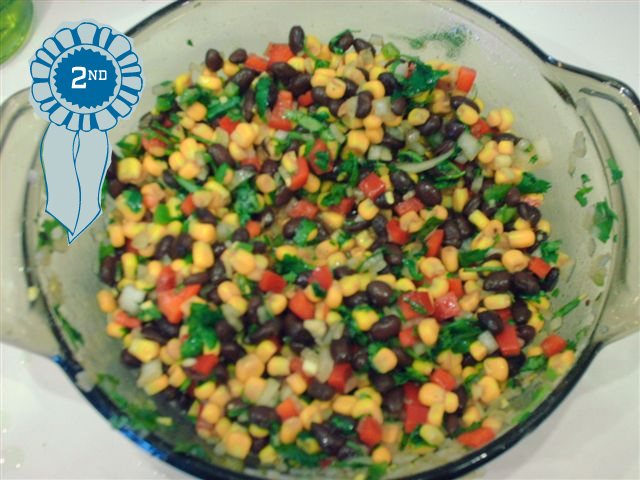 The second place winner in the Vegetable Category this year comes to us from a city not far from the Holland Bulb Farms' headquarters in Kenosha, Wisconsin. Not only did this salsa recipe taste fantastic, it also made quite a good amount — perfect for your next party!
Black Bean & Corn Salsa

Serves a full party :), 20 minutes preparation time

Ingredients:
1 can black beans, rinsed and drained
1 can whole yellow corn, drained
4-5
tomatoes
1
green pepper
1
red pepper
1 orange pepper
1-2
jalapeno pepper
, seeds removed
1 bunch
cilantro
, finely chopped
4 stalks
green onion
, chopped
3 limes
1/2 T. Out of our Gourd 7 pepper seasoning
1 T. red wine vinegar
Directions:
1. Dice tomatoes and peppers and combine with cilantro, green onion, corn, and beans in large bowl.
2. Add vinegar and pepper seasonings.
3. Squeeze juice from limes over everything and mix well.
4. Best when allowed to blend together for a few hours. Mix well before serving.
Congratulations, Mariana and Carla! We loved trying your recipes. Be watching your email inbox this week for the $50 gift card codes to use on the Holland Bulb Farms website.
On Friday, I'll share with you the final two Third Place winners from this year's contest. Hope you're already thinking about what you'll dazzle us with next spring!