We had even more brilliant entries in the months of July and August when things really started blooming:
July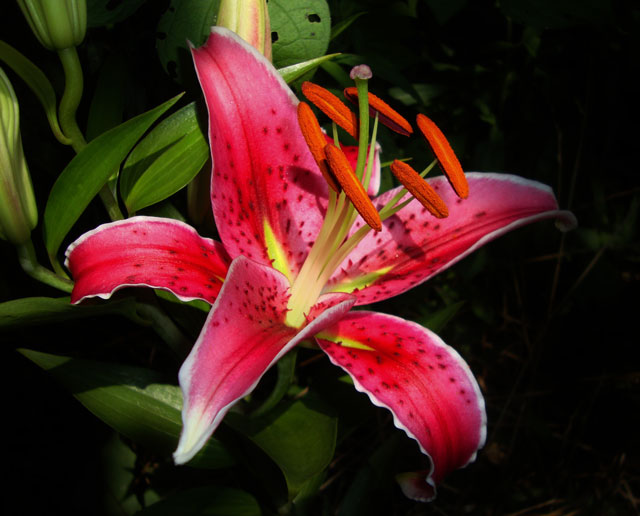 First Place Winner – Christie from Royston, Georgia
Christie says, "This is one of the blooms from the Holland Bulb Grab Bag offer last April. My garden surely is pretty this summer!" And many of our fans agreed — her photo was shared on other people's pages 17 times! This beautiful Starfighter Lily is extremely similar to the ever-popular Stargazer, just tends to have a bit narrower petals. The black background of her photo really helps to emphasize the dark spots on the bloom, a trait of the Oriental Lilies.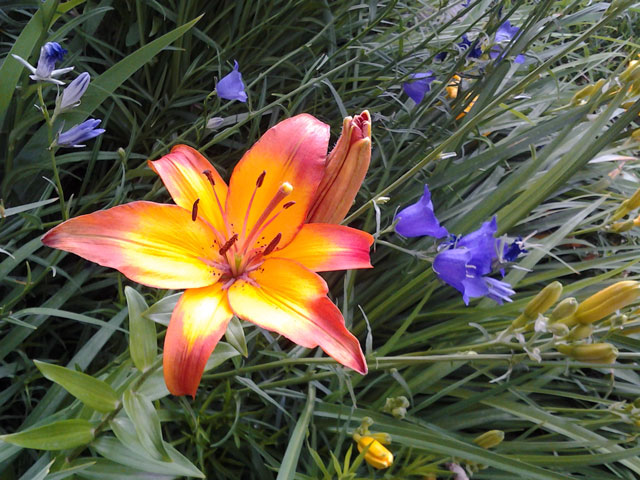 Second Place Winner – Jordana from Broomfield, Colorado
Jordana says, "These are from my front garden." We think this beautiful lily is reminiscent of a gorgeous summer sunset. Jordana's photo earned her 54 total "likes" and 3 shares! Lilies are such a wonder addition to the summer garden as they do not take much special care to grow. Perennial in most zones and able to tolerate a bit of shade, these bulbs are sure to please (and make for some fantastic photographs!).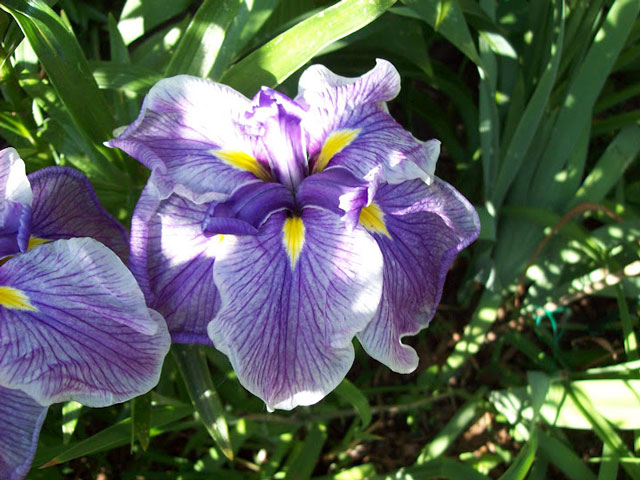 Third Place Winner – Geralyn from St. Paul, Minnesota
Geralyn's photo of this iris quickly gained popularity on the Holland Bulb Farms facebook page. Geralyn actually didn't submit the photo until late in the month but received 47 total "likes" and five shares! The filtered sunlight falling on this bearded added a great touch. We're not quite sure what variety this iris is, but it looks to possibly be a bit of a dwarf.
August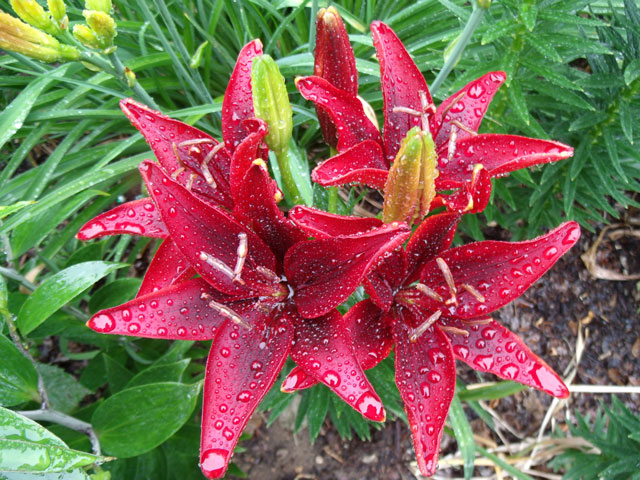 First Place Winner – Robert from Somerset Center, Michigan
Robert's photo of these striking red lilies was also a "late arrival", not posting until the 28th of the month. However, this didn't slow him down! Receive the most "likes" (74) and shares (20) of any of the photos we received throughout this contest, our fans just couldn't get enough of this one! One of them even commented, "I wish there was a tab that said click on here to LOVE!" The blooms would be stunning even on a dry day, but the fact that Robert captured they with perfect remnants of raindrops on the petals just makes this photo even more magnificent!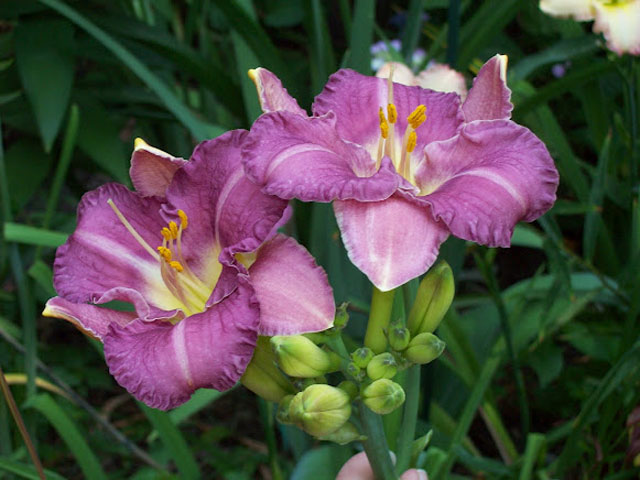 Second Place Winner – Geralyn from St. Paul, Minnesota
Geralyn graced with another winning entry during the month of August with this photo of her daylilies. Some of the new varieties coming out are simply irresistible! In fact, a fellow gardener said, "Gorgeous!!! What's the name of this? I like it so much!!!" While the numerous varieties of daylilies make it almost impossible to say for sure, it appears to be quite similar to the Mildred Mitchell Daylily which is relatively new to the world of gardening. Regardless of what variety you choose to grow, there are so many wonderful ones out there you really can't go wrong!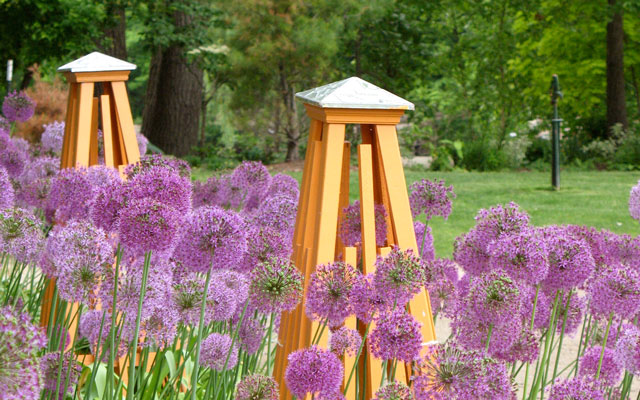 Third Place Winner – Delisa from West Bend, Wisconsin
Delisa is proof that life DOES exist in the Upper Midwest! Just look at this gorgeous photo of her giant allium! These beauties begin blooming in the late spring and early summer and stay that way for a relatively long time (sometimes last almost 4 weeks!). They also make great cut flowers and can be dried for a long-lasting effect on your mantle or in the center of your dining room table.
I hope that you are enjoying your last few days of 2012…as well as these photos. I've got two more months to share with you before the year is over!