Happy New Year's Eve to all of my readers! Sure is hard to believe that we're almost saying "goodbye" to 2012 and "hello" to 2013! I thought it would be a great way to finish off the year by sharing our last (6) winning photos with all of you. So without further ado…
September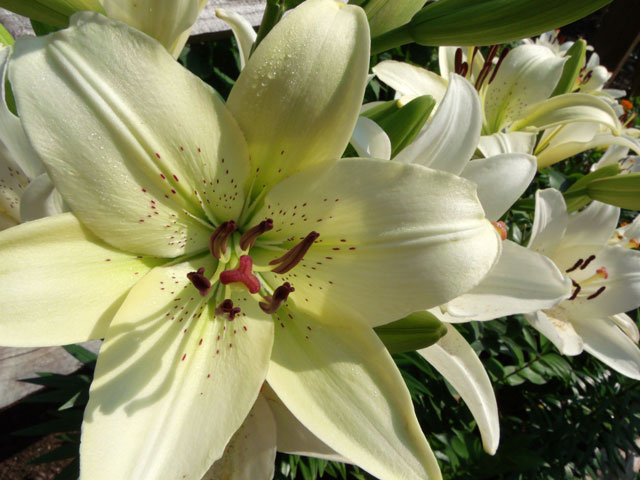 First Place Winner – Christian from Rome, Georgia
Christian provided us with a stunning close up of one of his Oriental Lilies. This photo is a perfect example of the subtle yet distinct markings which can usually be found towards the center of the flower. The blooms in the background closely resemble that of the Casablanca Lily (one of my personal faves!) but the slight yellow hue is throwing me a bit off. Regardless of the exact variety, isn't it great to know that they magnificent blooms can be enjoyed without a lot of work? Now taking a photograph as clear and ell planned as this one might be a different story… 😉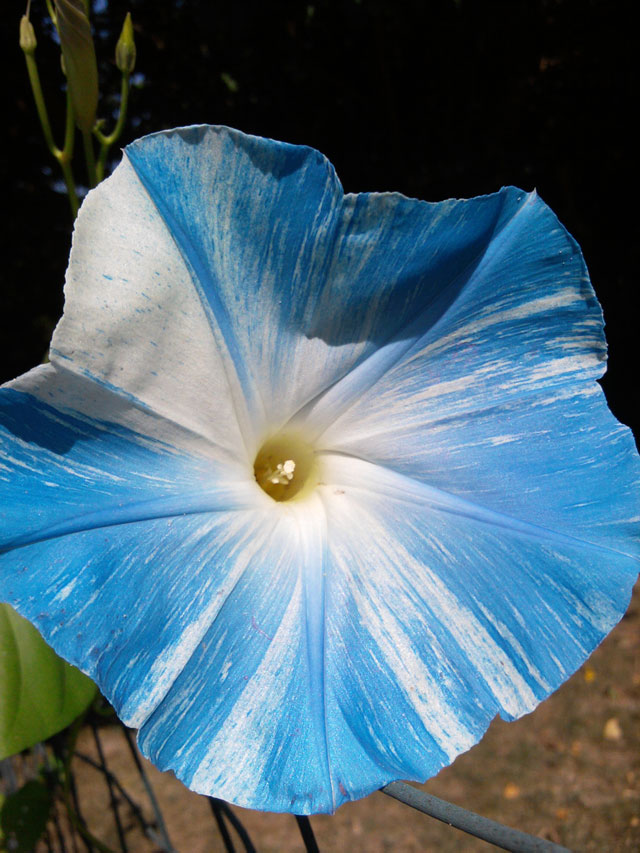 Second Place Winner – Mindy from Troy, Ohio
People couldn't get enough of this second winning photo in this season from Mindy. She had 58 total "likes" and 17 shares! This close up of a Morning Glory showcases the beautiful span of the petals and the perfectly circular center they form. Morning Glories do best when grown in partially shaded locations that receive, yep, you guessed it, morning sun!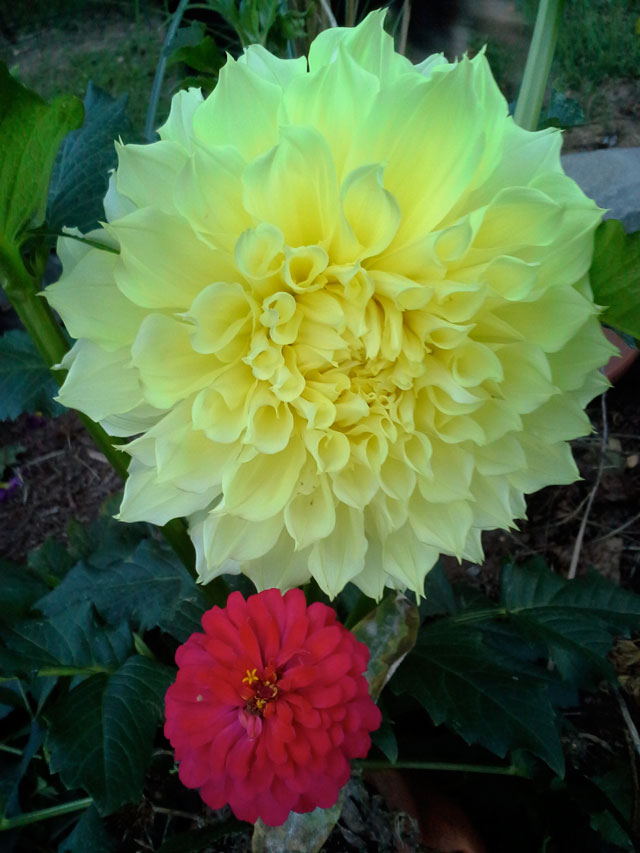 Third Place Winner – Jackie from Hamilton, New Jersey
Mindy says, "My Dinnerplate Dahlias are in bloom. :-)" And yes, folks, this was September! Not only do dinnerplate dahlias produce amazing cutflowers, gigantic blooms, and long-lasting color, they also bloom late into the summer and even early fall! If you're like me, saying "goodbye" to the growing season is not easy so these dahlias sure help to ease me into it.
October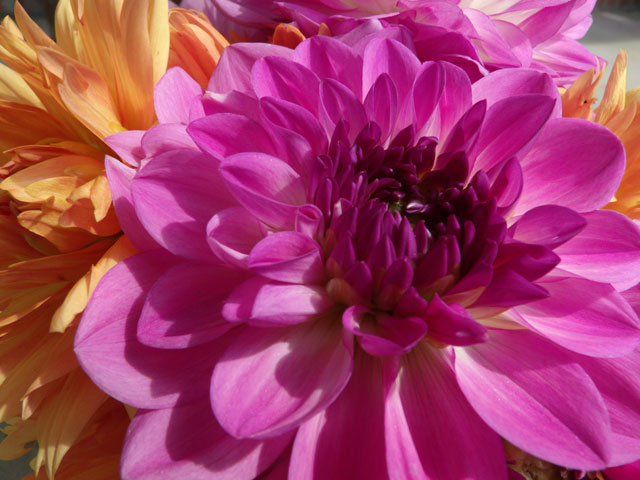 First Place Winner – Christian from Rome, Georgia
Submitting his third winning photo this season, Christian says "These are some dahlias that grew in one of my gardens this summer. I can't remember which cultivars they were, but they were quite nice nonetheless." Quite nice? I'll sure say so! By the looks of it, these dahlias are of the decorative dahlia family and just like their other relative dahlias, make wonderful flowers for cutting and bloom long into the early fall. Christian uses a very artistic approach to this photo as he cuts out any distracting background and also the surround colors of the other flowers fill in the voids.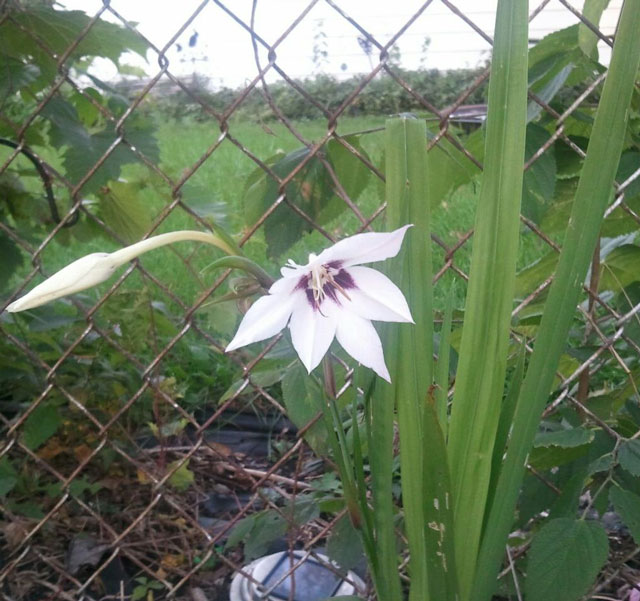 Second Place Winner – Julie from Waynesfield, Ohio
Julies says, "My grandma bought me these bulbs from Holland bulbs. They are gorgeous but not sure what they are called." We know! These little gems are that of the Peacock Orchid or Abyssian Gladiolus, an extremely under-used variety of gladiolus that is great for borders or rock gardens, due to its shorter stature. Each pure white somewhat star-shaped flower is adorned with a strikingly dark maroon center. Also great for cutflowers!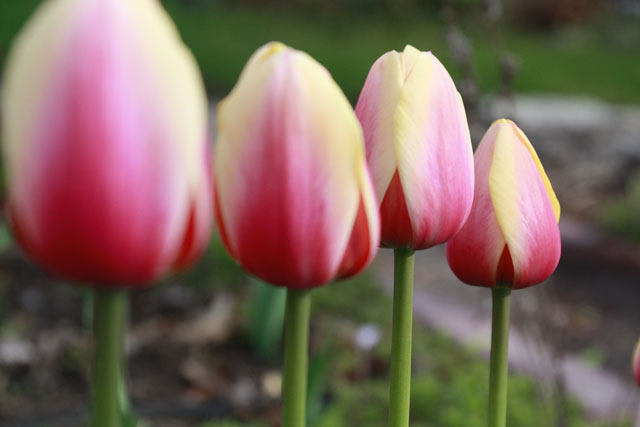 Third Place Winner – Patty from St. Paul, Minnesota
Our last and final winner of the year is Patty who says, "It is amazing to me that a bulb the size of a walnut can become such a lovely thing, and to watch them grow is so exciting. My camera is busy in the mornings, to capture what you might miss. I can't stop growing them, or shooting them!" I couldn't agree more! This photograph is a gorgeous representation of tulips during the early stages of bloom, when they stand straight and tall, just like soldiers of the spring garden. Patty uses great technique as she lets the foreground flowers fade out of focus and concentrates on those in the back.
Once again, I can't tell you how excited I was to view all of the new submissions every month! We had so many wonderful entries, I wish I could share them all with you. If you're interested in seeing more, be sure and hop on over to the "Photo Albums" area of the Holland Bulb Farms facebook page. The folks at Holland Bulb Farms really have done such a wonderful job with this contest, making it extremely simple participate — whether you want to submit a photo or just vote on others! I'm told they're be starting it up again in March 2013…and while that may seem like a long time away, it will be here before you know it! So get out your cameras and start snapping photos of your yard! After all, there can even be some interesting scenes in the late winter/early spring months of your plants and gardens. Or perhaps you're growing an amaryllis indoors that would make a great close-up shot!
Until then, I wish you all the Happiest of New Years! May the next twelve months bring you lots of happiness — both indoors AND out!