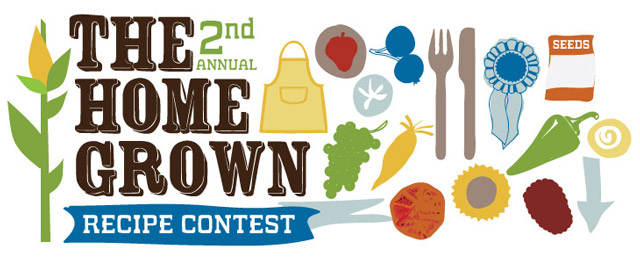 Listen up all of you cooks and bakers out there! Holland Bulb Farms just announced its
2nd Annual Homegrown Recipe Contest!
Just like last year, Holland Bulb Farms is asking for your best recipes using a fruit and/or vegetable that they sell! The contest began on Friday, January 13th and continues for about a month with the deadline being on Friday, February 17th. Holland Bulb Farms and I will be choosing the top 3 in each category (fruit and vegetable). Those top 3 will each be awarded a $100, $50, and $25 gift card respectively. Enter up to 5 recipes in each category! I'll also feature any recipes I find outstanding during the duration of the contest…those entrants will each be awarded a $10 coupon to use on their next Holland Bulb Farms order! You can read the official rules here and enter the contest here.
I am so very excited to make and TASTE all of your wonderful creations! Keep watching the blog for new recipes to add to your recipe box!