Perennials: Plants that Keep On Keepin On'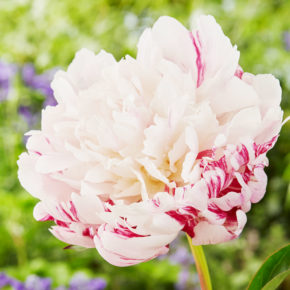 Perennials have been a hot gardening topic for years. People love that they can plant perennials one time and not have to re-plant for many years. The term perennial can be confusing for a few reasons, hopefully, I can help clear common confusion about the word perennial. Garden center customers would often ask me to clarify the difference between perennials and annuals. Annuals live for one season and you have to plant them annually. Perennials return year after year.  Some synonyms for the word perennial are continual, longstanding, persistent and recurrent if that helps to remember the difference between perennials and annuals.
Now that we have defined some common garden terms and cleared up any confusion between the difference of bulbs, herbaceous perennials, and woody perennials, let's talk more about fall-planted perennials.
Flowers to Plant in the Fall for Spring
Spring is the biggest planting season for perennial plants. People like to plant perennials early in the season so they can enjoy them for that spring, summer, and fall. However, it is not necessary to limit your perennial planting to spring. There are plenty of interesting perennials that can be planted in fall and will thrive the following spring. If you want to get a jump start on next season and plant some perennials this fall continue reading for 10 perennials to plant this fall.